I've got a few photographs of me on my holiday with my dad. There's one on a stony beach somewhere in Wales. I don't remember where: I was about a year old, wearing a woolly cardigan and staring into space while my older brothers busied themselves with bucket and spades and baiting each other.
In this one (above), we are standing outside a castle, again in Wales, at Kidwelly. The Norman castle would later be made famous by another Welsh Jones, Terry, who used it in the opening scene of Monty Python and the Holy Grail. I'm about 7 or 8. David, or Dai, my dad, is in the holiday-standard dad-ware of the period: slacks, car coat, check shirt and tie. I've got my favourite blue ski jacket (that's what we called it, anyway: it was thin as a petticoat) and my least favourite crewcut. (Now I think the haircut looks proto-ska cool; then, it made me cry).
I've got that look you see on people's faces when they're being photographed with a celebrity. And at that age, that's what your dad is: a celebrity, a hero and while you're aware he might not actually have climbed Everest or scored a try at the Arms Park, that's only because he's been too busy bringing you up, or maybe he just hasn't told you that yet. When you're that age, you believe your dad can do absolutely anything.
The comedian and actor Jack Whitehall recently did a series called Travels with my Father. It's part of a small genre – from Graham Greene's Travels with My Aunt to Adam and Joe's Baaaddad. Dad/aunt: eccentric, out of step with the times: son/nephew: long-suffering but loving.
But that's not what most of our travels with our dads are like.
Think of mine. Picture a family saloon– in today's terms, a very small car – with a family of five chugging down the Fosse Way – still, for me, the most magical road in England – heading south west to Wales. I will have been sick three times before Leamington Spa. There's no point saying 'are we there yet?' because on the 200-mile journey 'there' is a pure abstraction. The only time when time is slower is the week before Christmas. You sink into the vinyl seats, too disconsolate even for i-spy or thinking of three rivers beginning with 'A'. There was nothing before this small car packed with thermoses, sandwiches, clothes and brothers – and not much prospect of anything after.
The Fosse Way – the westernmost barrier of Roman England
But you do arrive. It's night. There's a sea somewhere. The bed and breakfast smells of different things; homemade cookies, fresh flowers, that musty yet seasidy, exciting smell all b and b bedrooms used to have.
Laugharne, aka Under Milkwood – our village
I don't think any travels I've ever taken since can rival the excitement of arriving at night in a small Pembrokeshire coastal village. And then my dad took charge He'll get you to the beach, supervise the sand castles, organise the beach cricket, take you to the fields for the harvest, sit you on tractors.
Living standards improved a lot for families like ours between the Sixties and the Eighties. That meant we finally got to go abroad. But by the time the three of us flew (my two older brothers had better things to do by then), I was a teenager. Those photographs from Greece, Tenerife, Washington DC show me standing at a COVID distance from my parents, the lank hair whipping about my unsmiling face, my dad (Airtex shirt, slacks) slightly looking as if he wished he was back at work.
Their travels, my parents', were much happier once I too had gone my own way. They'd drive to southern France and northern Spain. In his Welsh, warm, spontaneous way, Dai would make friends with everyone: waiters, farmers, walkers. Language barriers be buggered. He got to know 'the locals' much better than most travel writers I know because he was interested in the things they were: cars, boats, sport, mending things, road directions.
Then my parents bought a narrow boat and found adventure on the Grand Union Canal, 15 miles a day. He never went to Cambodia, Australia or Japan, nor even Sweden, Switzerland or Turkey. His business travel took him to Wisconsin and Acton. But he knew the world. We'd sit on the sofa and he'd read out names of countries and I'd have to say the capital city. It never crossed our minds I might actually get to those places one day.
He was a good man and in his own way, not my way, not so many people's way these days, a good traveller too.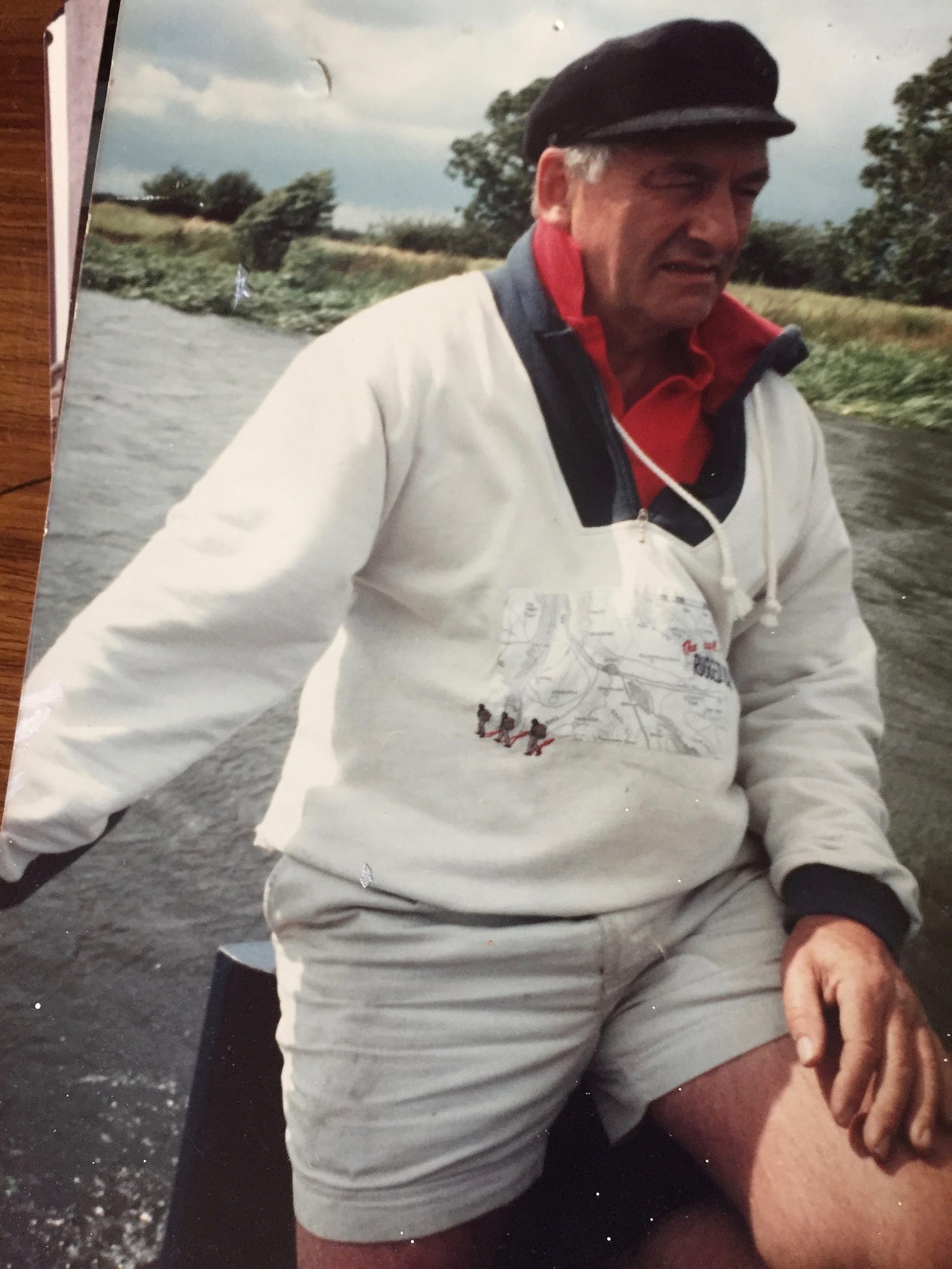 Going gently
My dad died two years ago on April 1. It was a very Welsh day: early spring, the daffodils out, a bright sun and a chilly breeze.
He spent the last hours in a beautiful place, the Sunnyside hospice in Hinckley.
But I'm going to use his anniversary to make a point about the life-and-death issue that's facing so many of us all now. (I hope he doesn't mind).
He had a peaceful death, but the days before were not so good: unnecessarily not good. His Alzheimer's was advanced. So when he got a respiratory infection, he couldn't manage his own breathing. We thought we were doing the right thing by following doctors' advice and putting him in hospital.
It really wasn't the right thing. I can't stress this enough. If someone in your life is near the end and gets the virus, don't put them through that pain, fear and discomfort.
Above all, don't take the advice of the poet who lived in that magical seaside village my dad took us to. Do let them go gently into that good night, in any way medical science allows.
Well, I'm not going anywhere. Neither are you, so…
In the next few blogs, I'm going to write about dream places I've been to with my Top 10 Greatest Escapes. We'll kick off next week with the desert of South Australia. Join in! Tell me, and everyone else, about those most remote and least homelike places you've been.
Songs that take you places
Myfanwy
The Morriston Orpheus Choir
I'm never going to claim that the MARKLANDS playlist I'm building is a thing of hipness and cool. And if you had to imagine the least cool and unhip live act ever to take a stage, a Welsh Male Voice Choir would probably win: 20 or 30 red faced middle-aged men stuffed into tight dinner jackets singing traditional hymns and folksongs in an impenetrable language. You won't see their vinyl in fashionable collections, sleeved as it is in pictures of valleys and sunsets with typography more usually encountered in Methodist booklets.
But what a sound these miners, engineers, farmers, and rugby players make: what strength, tenderness, depth and sweetness. If this doesn't make the hair on the back of your neck stand on end, then you've just been to a Turkish barbers. And they're all closed.
This for my dad, who had a beautiful voice.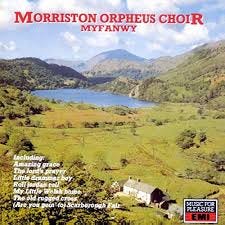 Envy corner
On the Island of the Black River
William Atkins in Granta
"In 1890 Anton Chekhov took an axe to his life".
What a thudding opening that is. William Atkins follows in the Russian writer's footsteps to what used to be the prison island of Sakhalin. It's a big journey, well and solemnly told.
The road to Alexandrovsk rolled through taiga swamped with snowmelt. Water flowed everywhere. It was as if the island had just been winched out of the sea. Around the borders of the forest bogs were the blooms of Asian skunk cabbage. Alexander let out a flurry of grunts and squeals – it took me a moment to realise he meant the plant was used as pig fodder. Its white spathes, resembling arums, were flame-like or jug-like or like hands in benediction, rising out of the anaerobic black in groupings that seemed to correspond to the clustering patterns of anxious human crowds.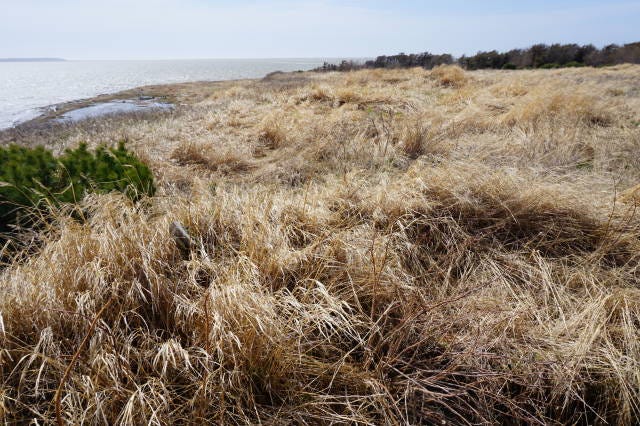 All geared up
The grip
Dai's luggage of choice was his 'grip'. This was a simple leather sports bag, worn, blackened and stiff with the rain of a hundred rugby pitches and wet bank holiday weekends. I don't know what became of it, but this picture shows you what a classic grip (albeit this one is canvas) should look like.
Everyone should have a good grip.
Let's end with a German word
Fernweh
'Distance-ache' – a need to see foreign places so badly it hurts.
Courtesy of BBC Travel.